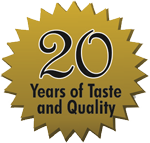 Babu Catering and Delivery
The place for spicy and exotic flavours in the GTA
We offer a wide assortment of mouth-watering authentic Indian, Sri Lankan, South Asian and Thamil foods. Whether you prefer meat, vegetarian, spicy or mild, we have something for every palate.
Weekly Special
$1 for 3 shorteats (samosa, patties, vegetables, meat options)
Lunch Special $4.99
Monday-Friday until 3PM. Pay no taxes!
Hundreds of choices! Pick 1 meat, pick 3 vegetables, comes with basmati rice, make your own combo, healthy options, vegetarian options.
About Us
Healthy, Delicious & Fresh!
We're Open
Hundreds of meat and vegetarian options
Free Coupons!
Babu - 20 Years of Amazing Food
Babu Catering has become a household name in many communities in Scarborough, Markham and surrounding areas. Achieving the "Award of Excellence" from both the Tamil Chamber of Commerce & Tamils Information Center in recent years.
Babu offers authentic Indian food with vegetarian options prepared in a separate kitchen.
First opening our doors to the public in 1992, Babu provides complete catering, take-out and delivery services. We strive to offer plenty of variety on our menu.
We've recently introduced 10 different kinds of mouth-watering Dosas only offered at Babu's in the GTA. You'll love our open kitchen concept when we prepare our dishes right in front of your eyes.
When's the last time you had a truly satisfying meal at terrific price?
Do you enjoy eating Indian, South Asian, Sri Lankan and Thamil Eelam food?
Do you savour authentic and spicy dishes from exotic parts of the world?
If so, you owe it to yourself to pay a visit to one of our Babu locations in either Markham or Scarborough and try our food out for yourself.
Need more food? We're happy to cater your next event. Visit our catering page for more details and we'll help ensure that people will be raving about the food afterwards.