Media Mentions of Babu Restaurants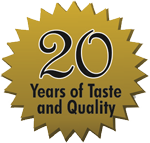 Want to know what the media say about the food at Babu restaurant? We've included an interview from CBC Radio One as well as an episode from York Fine Dining that feature Babu. The best way to experience our food is to visit one of our locations in Markham or Scarborough - but this is the next best thing.
York Region Dining Review
The Best Sri Lankan Restaurants in Toronto
The Best of Toronto, July 2012, BlogTO
Babu Catering

You can't talk about Sri Lankan food without bringing up this Toronto gem. Established two decades ago, Babu now has locations in both Scarborough and Markham. With a wide array of tasty Sri Lankan fare, lineups tend to be perpetually long but the efficient staff ensures swift service. Be sure to pick up some patties and sweets from their bakery section too.

The Globe and Mail
Eating through Toronto's east end: the 10 tastiest spots in Scarborough
Friday, Jun. 22 2012
Babu Catering and Takeouts

The crowds get to Babu at 5:30 a.m. daily, when the first mutton curry and chicken rice are ready, and it's odd to find a lunch or dinner service where the line doesn't snake out the door. The selection is enormous, with 30 feet of steam trays, dozens of curries, a cast of friendly countermen (NB: the silent, straight-faced, bobble-headed motion means "yes" in Tamil body language) and the constant drum of griddle cooks chopping curry, egg, onions and day-old flatbread into kothu roti – a street food delicacy – with marching-band precision in the back. The food is oily (a plus in many Tamil kitchens), the flavours massive. Order the okra, the crab curry with rice and definitely the kothu roti. Culinary immersion at its delicious best.
Babu Delivery on Yelp
4 stars, 25 reviews and counting! Click here to add yours.
CBC Radio One Review